Resume
Samuel Don Smith
703 Lost Canyon
San Antonio, TX 78258
Personal Information:
Born: Sept. 17, 1946 at Longview, Texas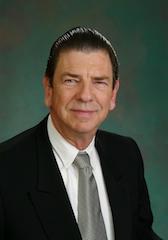 Executiive Summary
Education: Bachelor's Degree in Aerospace Engineering; Master's Degrees in Systems Engineering; Ph.D. Degree in Finance.
Experience: Pilot :Over 100 types of aircraft flown, including Boeing 777, Convair F-106, Cessna 501 Ciatation, Bell 206L, Beechcraft Be-58 Baron, and Waco UPF-7.
Human Factors: Twenty years experience in aviation human factors. Worked with Delta Air Lines, the Air Line Pilots Association and the International Federaton of Airline Pilot Associations in leadership roles in the development of policy and procedures in human factors, training, accident investigation, and aeromedical issues.
Sales and Marketing: Director of Sales and Marketing for a major Maintence, Repair, and Overhaul facility.
Deatailed Information
Education:
1980-1985 University of Houston, Houston, Texas
Degree: Ph. D. - Systems and Finance.
Dissertation Title: "The Deployment of Electronic Funds Transfer Peripherals."
1978-1980 University of Houston, Houston, Texas
Degree: Master of Business Administration, Finance.
1975-1978 University of Houston, Houston, Texas
Degree: Master of Science - Systems Science and Engineering.
Title of Thesis: "Forecasting Financial Time Series Via Adaptive Model Synthesis."
1964-1968 Texas A & M University, College Station, Texas
Degree: Bachelor of Science - Aerospace Engineering.
Experience:
2014-Present Owns, operates, and instructs in Beech V-35B
2010-2014 Owns and operates Beech BE-58.
2007-2010 Captain Saber 65, Aeronev, Inc., San Antonio, TX
Aug-Dec 2006 Director of Sales and Marketing, Sierra Industries Ltd., Uvalde, TX
Mar-Aug 2006 Manager of Sales and Marketing, Sierra Industries Ltd., Uvalde, TX
1977-2005 Pilot, Delta Air Lines. Served as Flight Engineer on B-727 and L- 1011; First Officer on B-727, B-737, B-757, B-767, MD-11; Captain on B-737, B-757, B-767, MD-11, B-777; and Line Check Airman on B-737, BMD-11, and B-777.
1975-1978 Pilot, Aircraft Commander, Texas Air National Guard in F-101B and F-101F.
1973-1975 Test Pilot and Test Project Director, Tyndall AFB, Fla.
1972-1973 Aircraft Commander and Communication Security Officer, 57th Fighter Interceptor Squadron, Keflavik, Iceland.
1969-1972 Aircraft Commander and Awards Officer, 48 Fighter Interceptor Squadron, Langley, AFB, Va.
Licensure:
Private Pilot Oct. 27, 1963
Commercial Pilot Sep. 08, 1965
Flight Instructor Jul. 28, 1966
Multi-Engine Jan. 01, 1967
Glider Apr. 16, 1967
Instrument Jun. 8, 1967
Instrument Flight Instructor Jun. 18, 1968
USAF Pilot Oct. 09, 1969
USAF Senior Pilot Oct. 16, 1976
Flight Engineer, Turbojet Mar. 22, 1977
Rotorcraft, Helicopter Sep. 25, 1980
Single Engine Seaplane Jul. 27, 1984
Flight Instructor - Glider Oct. 21, 1987
Airline Trans. Pilot (Boeing 737) Jul. 18, 1988
Line Check Airman (Boeing 737) May 25, 1991
Airline Trans. Pilot (MD-11) Sep. 07, 1994
Airline Trans. Pilot (B-757/767) Mar. 12, 1997
LOA T-33A Jun. 11, 1997
Airshow formation certificate Feb. 12, 2000
Airshow low altitude certificate Feb. 14, 2001
Airline Trans. Pilot (Boeing 777) Feb. 18, 2003
Line Check Airman (Boeing 777) Mar. 23, 2004
Airline Trans. Pilot (CE-500) Nov. 02, 2005
Airline Trans. Pilot (N-265) Mar. 23, 2007
Honors:
Air Force Scholarship, Texas A&M Univ. 1966-1968
Distinguished Student, Texas A&M Univ. 1967-1968
Distinguished Air Science Student, Texas A&M 1967-1968
USAF Commander's Trophy, Randolph AFB 1969
USAF Flying Trophy, Randolph AFB 1969
Orville Wright Award 1, Daedalian Society 1969
Daedalian Society, Member 1969
USAF Comm. Medal with 2 Oak Leaf Clusters 1972-1975
The Air Medal 1973
USAF Combat Readiness Medal 1973
Beta Sigma Gamma, Member 1985
Human Factors Society, Member 1987
Int. Society or Air Safety Investigators, Member 1988
FAI world speed record, Omaha-Atlanta 1989
FAI Diamond Soaring Badge 1992
Royal Aeronautical Society, Member 1995
Royal Aeronautical Society, Fellow 1997
FAI world speed record, Atlanta-Madrid 2000
FAI world speed record, Tokyo-Atlanta 2005
FAA Orville Wright Master Pilot Award 2013
Additional experience:
Chairman IFALPA HUPER Committee 1999-2003
Vice-Chairman IFALPA HUPER Committee 1997-1999
Chairman, National ALPA Human Performance Comm. 1992-1995
Chair, Adv. Subcomm., NASA Aviation Safety and Reporting System2 1992-1995
U.S. ALPA Rep. to IFALPA HUPER Committee3 1990-2005
Accredited Accident Investigator, IFALPA 1992-2005
Organizer and first Chair, Delta MEC Human Performance Committee 1991
Vice Chairman, National ALPA Human Performance Committee 1989-1992
ALPA MEC Rep., Delta CRM Steering Committee4 1988-1990
Human Factors and Operations Inves.; Delta 1141 Accident, DFW 1988
Accredited Accident Investigator, ALPA 1988-2005
Member, Adv. Subcom., NASA Aviation Safety and Reporting System 1987-1995
Member, National Human Performance Comm, Air Line Pilots Ass'n.5 1986-1995
FAA/NASA Pilot Workload Study, ALPA Rep. 1986-1989
Test Project Director "ADWC Pave Deuce Program. 1974-1975
Test Project Director "ADWC F-106 Landing Gear Loads Project." 1973-1974
Chief, Airborne Targets Operations, 4750 Test Squadron. 1974-1975
Test Pilot, "ADWC F-101 - Dart Target Compatibility Test." 1973
Test Pilot, "ADWC Aerial Target Operational Test and Evaluation." 1973
Representative pilot of 57th FIS to William Tell Weapons Meet6 1972
Additional Comments
Dr. Smith has contributed significantly to IFALPA HUPER policy and representation. Current IFALPA policy that he wrote includes Human and Factors and CRM training, Cockpit design, and Human Factors in accident investigation. He has represented ALPA at HUPER meetings in Capetown, London, Buenos Aires, San Francisco, Singapore, Geneva, Oslo, Bangkok, Tokyo, and Helsinki.
Within the ALPA national committee structure, he has served as member, vice chairman, and chairman of the Human Performance Committee. Under his administration, Human Factors at ALPA grew from a discipline with the lowest budget and no projects, to a situation of great prestige, funding, and many projects. It has become a core technology as he predicted. He wass a member of ALPA Automation Working Group which developed and presented to Industry its paper on ALPA's automation philosophy. He served on the original CIRP Executive Board. He represented ALPA at RAS Symposium on Human Centered Aircraft Design in Feb, 1996, and at the Pena/Henson Aviation Summit, Jan 1995. He attended and became a facilitator for NASA's Fatigue Countermeasures Program.
As ALPA representative to the NASA ASRS Advisory Subcommittee, Dr. Smith contributed significantly. Aviation Week noted the event in its Who's Where section when he took over as Chairman in 1992. He deserves much of the credit for the implementation of the ASRS database on CD-ROM program. The decision whether or not to include aircraft make and model in the database had been a confounding issue from its inception. Don saw to it that that information became included. He instigated the National Academy of Public Administration audit of ASRS which, when presented to Administrators Goldin and Henson, resulted in increased funding for the program. As a charter member and organizer of International Safety Reporting Systems at Monterey, CA in Oct 1994, he has contributed to the startup programs in Europe, South Africa, and New Zealand. Attending conferences in Canberra, Monterey, and Potsdam, he has actively promoted the exchange of safety information on a world wide scale.
At Delta Air Lines, Capt. Smith was the ALPA representative to the CRM Steering Committee. During that period, he was responsible for the creation and implementation of Delta's automation philosophy which continues to serve the company well and had been extensively copied around the world. Subsequently, he and Capt. Michael Hayes, acting on behalf of a Management/Labor bipartisan task force, produced the Smith-Hayes Report, which synthesized into a single report all of the Human Factors data which Delta had accumulated over the 1988-1993 time period. The two led the ALPA contingent in an international safety audit whose report produced significant change at Delta. The results of these works were presented at the Aviation Human Factors Symposium at Ohio State in 1993.
As an aviation enthusiast, he is a Fellow of the Royal Aeronautical Society, holds the FAI diamond soaring badge and world speed records for the C1 class. He owns and operates a private airport.
NOTES
Transcripts of all formal courses are available upon request. These transcripts generally reflect a curriculum emphasizing technical aerospace engineering subjects such as aerodynamics and propulsion at the undergraduate level. The Masters Degree-level courses are primarily an electrical engineering approach to systems modeling, forecasting, and control. MBA courses represent a foundation in economics and finance; while the Ph.D. work consists of synthesis and application of engineering-type mathematics to financial economics.
Copies of flight log books are available upon request. Flights while at the controls of over 100 types of aircraft are included. Total flying time as of March 8, 2008 is 23,575 hours. This includes solo flight time in gliders, jet fighters, helicopters, single-engine and multi-engine land and sea aircraft. This time also includes flights as Second Officer, First Officer, Captain, and Line Check Airman in transport-category airline operations.
1. The Orville Wright Achievement Award is given by the prestigious Daedalian Society in conjunction with membership in the organization to the military pilot judged as the most outstanding among the top graduates of all military pilot training programs for the year. Top graduates of every class are judged on background and activities in aviation prior to entering military training as well as extracurricular activities while in training.
2. The Aviation Safety Reporting System (ASRS) is a Human Factors data base managed by NASA and funded by the FAA. Over 3,000 reports which contain reflections of experiences by pilots and controllers are received and processed monthly. The Chairman of the NASA ASRS Advisory Subcommittee also sits on the NASA Advisory Committee.
3. The International Federation of Airline Pilot Associations (IFALPA) represents over 90,000 airline pilots from over 70 countries. The Human Performance (HUPER) Committee deals with safety issues in human factors, training, and aeromedical, which are of an international nature or of such importance that broad consensus is necessary. IFALPA is a member of the International Civil Aviation Organization (ICAO) and frequent contributor to its policy.
4. Delta Air Lines created over a three-year period the most advanced Cockpit Resource Management training course extant. The project remained sensitive to the airline's culture, while synthesizing current thinking on the subject. Pre- and post-training surveys were created and administered to over 4,000 pilots which showed the project to be very successful.
5. The Air Line Pilots Association's safety arm is composed of local, central, regional, national and international air safety committees. The thirteen technical committees are supported by a large staff of full-time employees and supply airline pilot input to industry and government and furnish guidance to the ALPA organization for policy development. The Human Performance Committee monitors and participates in the formulation of safe, efficient government and industry standards for human activities in the airline cockpit.
6. The William Tell Weapons Meet is a biannual event in which the best aircrews, ground crews, and aircraft met in a friendly competition judged on the basis of the best air defense capability. Live weapons were fired in a simulation of air combat.